AMPHENOL LTW
Amphenol LTW Technology is the leader in rugged and harsh environment interconnects with the largest array of I/O and products ranging from IP65 to IP69K. ALTW continuously provides innovative products and solutions for an ever demanding environment with patents covering China, Taiwan, Japan, South Korea, Europe and North America.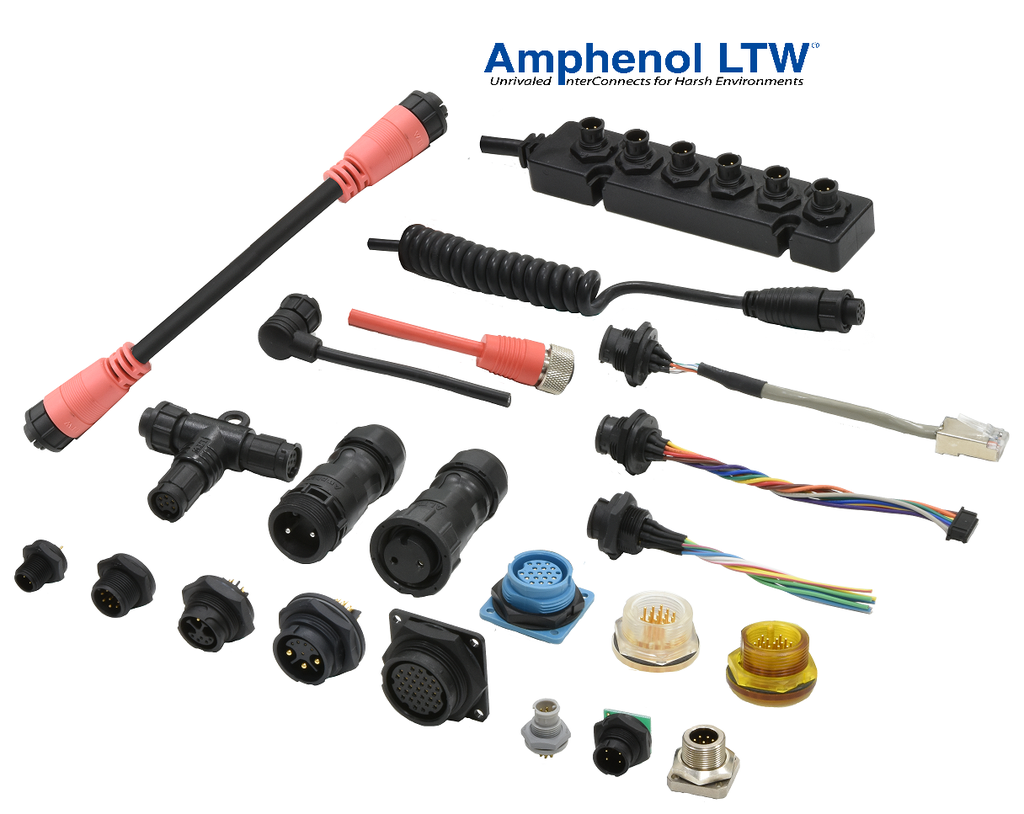 EPA
EMV-Qualitätsprodukte zu attraktiven Preisen bei kurzen Lieferzeiten.

Wir helfen Ihnen EMV-gerechte und sichere Anlagen und Geräte herzustellen, damit Sie die Grenzwerte nach den EN-Standards einhalten.

Wir unterstützen Sie bei der Erarbeitung eines EMV- und Erdungskonzeptes für Ihre Maschinen und Geräte, bei einer EMV-gerechten Ausführung Ihrer Schaltschränke sowie bei der Realisierung der CE-Konformität Ihrer Produkte.


Als mittelständisches Unternehmen haben wir schnelle Entwicklungszeiten für Sonderlösungen und kurze Bearbeitungszeiten für Anfragen und Aufträge. Unser über 1.500 m² großes Lager mit über 2.000 verschiedenen Produkten sorgt für schnelle und kurzfristige Lieferungen, auch innerhalb von wenigen Stunden.


Sie möchten gerne eine individuelle Fachberatung oder eine EMV-Messung vor Ort? Kein Problem, auch Messtermine direkt an Ihrem Gerät, Ihrer Maschine oder in unserer eigenen EMV-Absorberkabine sind kurzfristig verfügbar.
JINN FENG
JINN FENG ELECTRONIC TECH CO.,LIMITED. a professional supplier since more than 20 years of all kinds of cable/wire assemblies. The product range from any electrical, medical, network cable assembly towards automotive and industrial automation assemblies.

Jinn Feng is also very strong in making customized moldings and providing 3D models to satisfy engineering requirements.

For customers in the headphone industry Jinn Feng also coils up their own flex wires to meet customers demands.

Highly vertical integrated family owned business.
OSADA
OSADA Co., Ltd. located in Tokyo, Japan manufacture terminal blocks since 1983. Printed circuit board type, relay type, through type up to branch types ranging from 1A to 600A and volatges up to 1500VAC. Also manufacturer of busbars. All according to UL and SCCR standards.


SONGTECH
Songtech Enterprise Co., Ltd. is a well-know manufacturer and supplier specialized in development, manufacturer and sales for R.F. coaxial connector, coaxial cable assembly, antenna assembly and P.C. Board assembly for Original Equipment Manufacturers (OEMs) since 1994.

Main products include Adapter, RF Cable, F Connector, RF Connector, Coaxial Connector, etc. In addition, we also provide N Connector, TNC Connector, SMA Connector, SMB Connector and Antenna Assembly with superior quality and competitive price. If you are looking for high quality MCX Connector, MMCX Connector and UHF Connector Manufacturer, please do not hesitate to contact us.


TOPONE
Specialized in CNC machining from 1-100K parts. Can offer Precision CNC Milling Services, Custom CNC Turning Services, Precision Wire EDM Services and Precision Die-Casting Services. Quick turnaround and cost-effective solutions.


Precision Forging
Die Casting
Stamping
Cold Forging
Precision Machining
Injection Molding